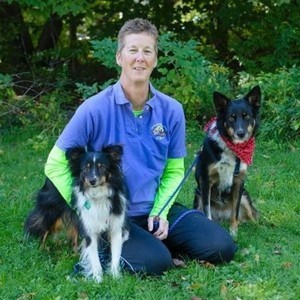 Mare Potts
Special guest
Mare graduated from the University of Wisconsin – LaCrosse with a B.S. in Recreation Administration and a M.S. in Educational Media. She trained to be a Camp Director, Parks and Recreation Manager, Outdoor Education Leader and Educational Media Specialist. Mare's passion for training dogs has taken her on many adventures that include Obedience, Flyball, K9 Disc and more.
Mare is a World Class Disc Dog Handler that has been training and competing in Canine Disc for over a decade. In 2005 Mare and Scout, a Terrier Mix were the Skyhoundz Micro Dog World Champions. She is also a two time finalist for the U.S. Disc Dog Nationals. She has competed with a variety of dogs, including Border Collies, Australian Shepherds, Herding and Terrier Mixes.
She and her dogs starred in the MagRack Disc Dog Training DVD, appeared in Animal Planet's Best Dog Friendly Destinations, the Purina Incredible Dog Challenge, NBC Sunday Morning News show and more.
Mare is a dog trainer that stresses positive, motivational training methods. She is currently training Mini Australian Shepherd Cote, Border Collie/Australian Cattle Dog Bryte, Jack Russell Terrier/Australian Cattle Dog Kai and ??? Echo.
Mare Potts has been a guest on 1 episode.
November 4th, 2019 | 39 mins 15 secs

My chat with director of Camp Gone to the Dogs, a camp for humans and their canines.